Adore Baby Silicone Baby Bite and Brush is made from 100% Food Grade silicone which is BPA Free and safe for babies and helps in cleaning baby's tiny teeth and gums. Super soft and silicone bristles help in clearing out the residues and keep the mouth fresh. This can also be chewed by babies as a teether.
Baby Bite and Brush Silicone Teether – Food Grade- Safe for babies – Oral care Hygiene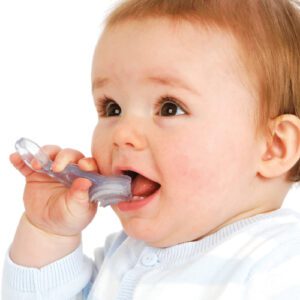 Food Grade Silicone Teether Brush for babies from 3 months onwards.